click here to request

your free consultation
[vc_row css_animation="" row_type="row" use_row_as_full_screen_section="no" type="full_width" angled_section="no" text_align="left" background_image_as_pattern="without_pattern"][vc_column][vc_column_text]
We've handled an unfortunately large amount of construction site accident cases. A career in construction can be extremely promising, but it can also be dangerous. There will always be a need for constructionists, in both the suburbs and in cities. But, the statistics are in.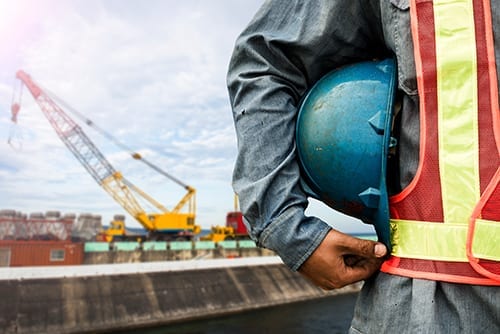 A survey completed by the National Safety Council found that roughly 58% of Americans working in the construction industry feel that productivity is more important than safety. 51% of construction site workers, according to the study, say that management only completes the bare minimum required by law to keep employees safe. Additionally, 47% of employees are actually scared to report safety hazards.
Deborah A.P. Hersman, the president/CEO of the National Safety Council, commented on the results of the survey: "Sadly the results of our survey indicate that many workers still worry about whether they will make it home safely."
This evokes a serious call to action for employers to place more commitment on keeping their employees safe at work, and making sure their employees recognize that safety is more important that productivity. Employers in the construction industry surely want to get jobs done quickly and efficiently. However, the safety of employees should be top priority for them.
In 2015, 4,836 (937 of which were construction workers) were killed in workplace incidents. The second leading cause of death in the workplace are falls, and over half of fall-related deaths occurring each year are in the construction industry.
If you own a business and would like to ensure the safety of your employees, the National Safety Council offers Employee Perception Surveys. These surveys allow you to understand the overall health of your safety initiatives, signal areas that are in need of attention and corrective action, provide management with sensitive and valid leading indicator safety metrics, motivate your organization to take action in fixing issues of safety, etc.
[/vc_column_text][/vc_column][/vc_row]